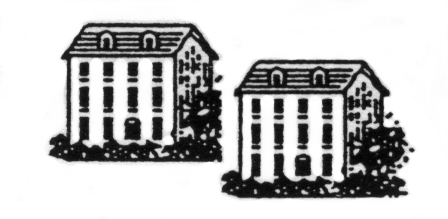 About Us
Calendar of Events
Board of Directors
Glossary of Terms
Membership
Contact Us
Website Feedback
Home


<![if !supportLineBreakNewLine]>
<![endif]>
Calendar of Events
Our monthly meetings are held the second Tuesday of each month at the Idaho Pizza Company (in the meeting room to the left rear).
The restaurant is located in the Hillcrest Shopping Area.
Idaho Pizza Company is at 5150 West Overland Rd, Boise, ID

Meeting Starts: 7:00 p.m.
Speaker: 7:30 p.m.

Those wishing to eat dinner prior to the start of the meeting please arrive and order by 6:15pm.
If you would like to order your dinner in advance, so that your wait will be reduced, please do the following:
Decide what you want to order (if you are new to Idaho

Pizza

Company menu, review it on-line at

www.idahopizzacompany.com

).

No need to pre-order salads.

Call on the day of the meeting, before 11:00 AM or after 1:30 PM, to 208-343-5455

Tell them you are attending an IROMA meeting there at 6:00 PM that night and you would like to pre-order your

pizza

or sandwich (essentially anything that needs "oven time"). Give them your name, which allows them to make your order in advance and pop it in the oven when you arrive.

When you arrive, you will still need to wait in line to tell them you pre-ordered, give them your name and to pay.
If you have any questions, please call Kathy at 208-336-9449.
Future IROMA Meetings:
2022

June 14, 2022

Topic: Identity Theft

Ed Fritz - Crime Prevention Supervisor, Boise Police Department

July 12, 2022

Annual Picnic Topic: Xeriscaping & Water

Conservation

Patricia Graves - Master Gardener, U of I Extension, Ada County

August 9, 2022

Topic: Property Tax Update

Ada County Assessor's Office

September 13, 2022

Topic: Interior Maintenance

October 11, 2022

Topic: Legal Update

Gary Neal – Neal & Colborn, PLCC

November 8, 2022

Topic: Tax Update & Nominations

Jerry Tarter – Tarter & Associates, P.A.

December 13, 2022

Holiday Party & Nominations / Elections
Past Meetings:
2021

June 8, 2021

Topic: Resident Retention & Turnover

Paul Smith – Executive Director Idaho Apartment Association

July 13, 2021

Annual Picnic

Topic: Emergency Rental Assistance Program

Deanna Watson – Boise City Ada County Housing Authority

August 10, 2021

Topic: Crime Statistics and Crime Prevention

Ed Fritz – Boise Police Department

September 14, 2021

Topic: Rental Market Analysis & Trends

Stacy McBain – Swope Investments, Avid Investors

October 12, 2021

Topic: Legal Update

Gary Neal – Neal & Colborn, PLLC

November 9, 2021

Topic: Tax Update & Nominations

Jerry Tarter – Tarter & Associates, P.A.

December 14, 2021

Holiday Party & Nominations / Elections – IROMA BINGO AND FUN TO FOLLOW ELECTIONS

2022

January 11, 2022

Topic: Upcoming Computer Security Concerns for Owners & Managers

Kevin C. Hess, CISSP

February 8, 2022

Topic: Lift n Level – Concrete repair or replace

Mr. Mudd Concrete Company

March 8, 2022

Topic: Idaho Representative District 22 Positions

Greg Ferch

April 12, 2022

Topic: Fair Housing Month – Fair Housing Round Table

Juli Frontino – Rain's Property Management

May 10, 2022

Topic: HVAC Equipment Maintenance & Repairs

Steve & Jonny Smith - A/C & Heat Services of Meridian

<![if !supportMisalignedColumns]>
<![endif]>


© 2022 Idaho Rental Owners & Managers Association